With over 9 years children's yoga teaching experience plus further studies into children's mental health & well-being I would love to help your school achieve a whole school approach to mental wellbeing. I can deliver bespoke training packages for schools & educators.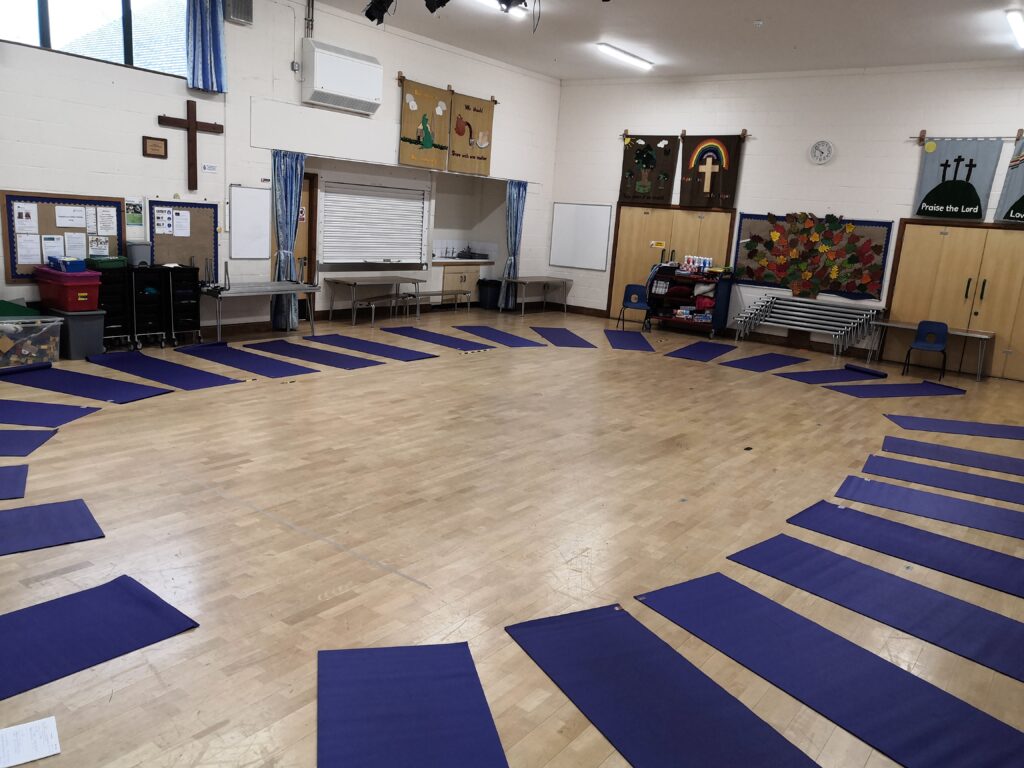 Yoga Experience Days: Giving schools the chance to offer the benefits of yoga to all the children within their school setting.
Namaste Kids Yoga works with the school to provide a day that is fun and beneficial to the childrens wellbeing.
Showing children and teachers new tools that they can use to self regulate and to calm both the body and the mind.
These lessons are bespoke to each school, devising lessons to suit your needs, working with you on timings and grouping. These experiences can link nicely with Health Schools week, Mental Health Awareness and Well-being events. I have also run Yoga for cross-curricular weeks & World book day.
Curriculum Yoga: Namaste Kids can visit your school weekly for a term of classes within the school day, this could be linked with PE, PSHE or used as PPA cover, although having the class teacher present during the yoga classes provides the chance to upskill and possibility of bringing elements into the classroom encouraging a whole school approach to wellbeing.
Wellbeing sessions for Teachers: why not add a session on to your school booking and let your staff experience a yoga class where they can unwind and destress.
Classes will provide movement and stretches to the body after being at a desk all day, whilst incorporating breathing techniques and guided meditations to bring peace & calm to the mind.
What a lovely treat after a busy day of teaching.
CPD style courses/ Inset day training for teachers – Introducing yoga into the classroom
Minimum 2 hours. The training will include:
yoga philosophy & science
Mindfulness and breathing techniques
yoga poses floor or chair options available
Enabling teachers, teaching assistant & childcare workers to develop strategies for calmer, confident & focused children.
Please note this course is not a qualification in children's yoga.
Price on application.
No matter the size Namaste Kids Yoga can make it work